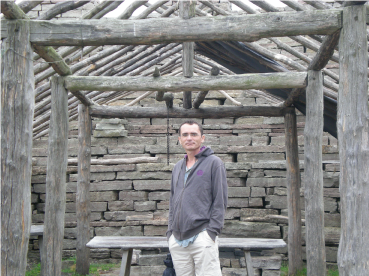 José M. González
Associate Professor
Address: Department of Microbiology
University of La Laguna
ES-38200 La Laguna
Spain
Phone: 34 922 318515
Email: jmglezh (at) ull.es
Education:
PhD in Microbiology, Dept. of Microbiology, Univ. of Georgia, 1992-1996
Post-doctoral fellow, Dept. of Marine Sciences, Univ. of Georgia, 1996-2000
Research Area: Microbial Ecology
Teaching (Univ. of La Laguna, occassionally at Univ. of the Basque Country as invited professor, before at Univ. of Georgia): Microbiology, Microbial Ecology, Bioinformatics
Description of research: Major objectives include microbial diversity, community structure and biogeochemical processes, and linking microbial taxa to critical ecosystem processes. Projects involve marine microbial genomics, ecology and physiology of marine bacteria, their role in the sulfur cycle, rhodopsin, metagenomes.